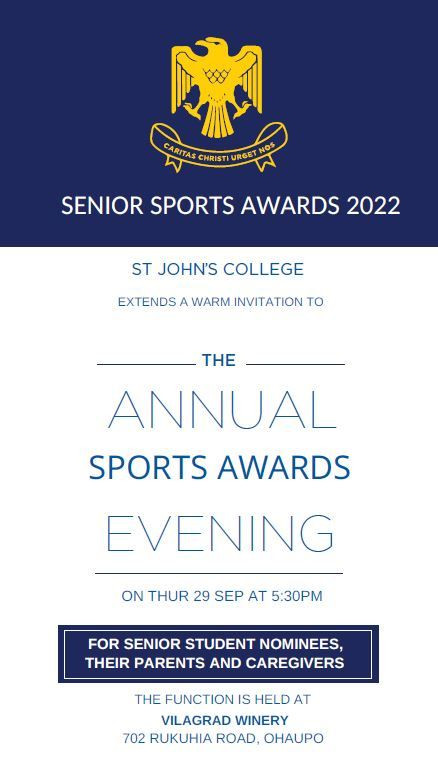 The St John's College
SPORTS AWARDS 2022
THURSDAY 29 SEPTEMBER
AT VILAGRADS WINERY, OHAUPO
DOORS OPEN AT 5.30PM FOR A 6PM START
This event is invite only - Senior Students who have been nominated for an award have been invited to attend, along with their parents/caregivers.
Ticket Sales are open to Monday 26 September
Ticket sales are currently closed
Ticket sales are currently closed
---
Terms and Conditions
The Sports Awards Dinner is a formal occasion including a buffet dinner. Drinks are available from a cash bar.
Students must wear No.1 Uniform and will sit with their parents.
Parents/ and caregivers are an essential part of the evening - students must attend with at least one parent/caregiver.
Only those students who have received an invitation may purchase tickets.